Google Data Centre Finland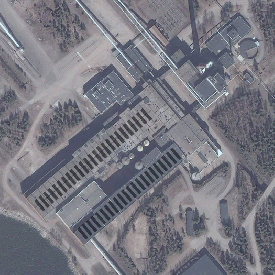 Thursday 06 August 2015

09:06
Internet giant Google has opened its new data centre in the south-eastern town of Hamina on the Baltic Sea coast.
The Minister of Economic Affairs, Jyri Häkämies, inaugurated the centre, located in a former paper mill, on Saturday.
At this centre are thousands of servers used for e-mail and map services are located.
Traditionally, data centres have been kept cool by pumping them full of cooled air – a method which consumes vast amounts of power.
The new centre, which Google says is one of its most power-efficient, uses sea water as a cooling agent and wind-generated electricity. The company runs sea water to the facility through a tunnel that was built for the paper mill in the 1950s.
Data centres accounted for about 1.5% of total worldwide electricity use last year and Internet traffic is expected to increase fourfold over the next five years, according to Cisco.
Google bought the site from Stora Enso for 40 million euros in February 2009. Building the data centre including the purchase price cost about 200 million euros.
Dutchclamp is supplying all the cable clamps for the conduits being used this major project.