SE 15 - 26
Cable clamp SE 15 - 26
Item code: 20006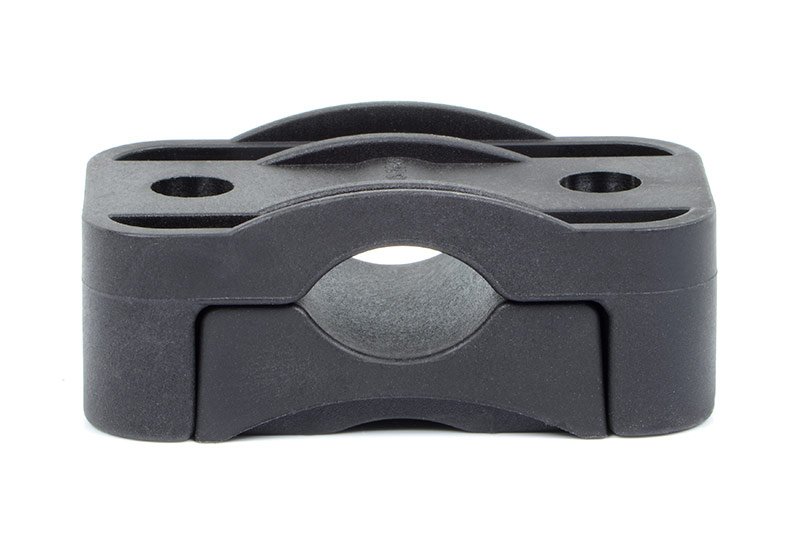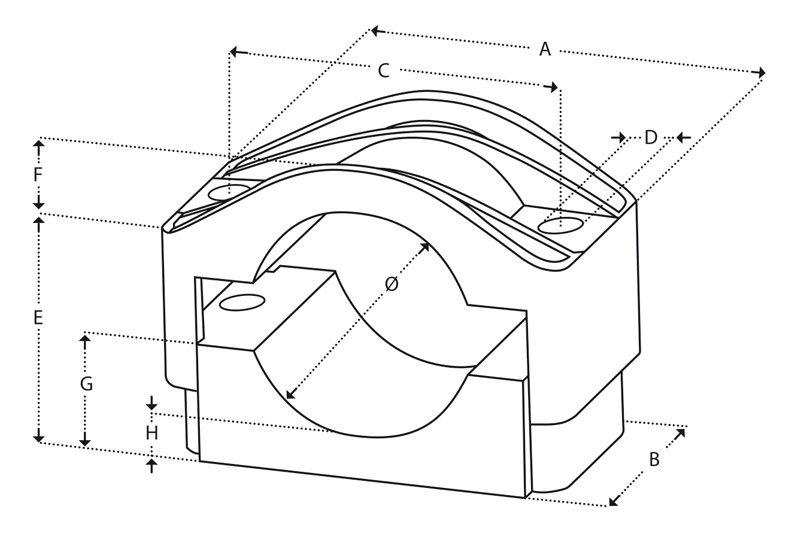 Application
For the mounting of single and multicore cables.
Can be used with low, medium and high voltage cables with diameters between Ø 15 mm – 26 mm or tubes and hoses.
3D Productshot Mounting instruction Download PDF
Features
Manufactured from polyamide (PA), glass fibre reinforced.
Resistant to oils, UV, ozone, salt, moisture, acids and even nuclear radiation.
UL94 self-extinguishing, Halogen-free.
Temperature range from -40°C to 120°C.
Mechanical resistance to short-circuits 8.000 N
Coloured black.
Available pre-mounted.
Tailor-made fastening material is also available.
Stackable.
Tests
Dutchclamp SE cable clamps (cable cleats) have been tested by UL (the underwriters laboratories U.S.A.), Voltalab in Grenoble (Schneider), the Prof. Ir. Damstra laboratory (Eaton) and SGS Brussels amongst other in accordance with international safety standard IEC 61914.
Dimensioned sketch
Type
SE 15 - 26
Cable ø
15 - 26
A
77
B
45
C
50
D
10
E
26 - 42
F
4
G
17
H
8
* Dimensions in mm