IM 4 x 32 - 48
Cable block IM 4 x 32 - 48
Item code: 30030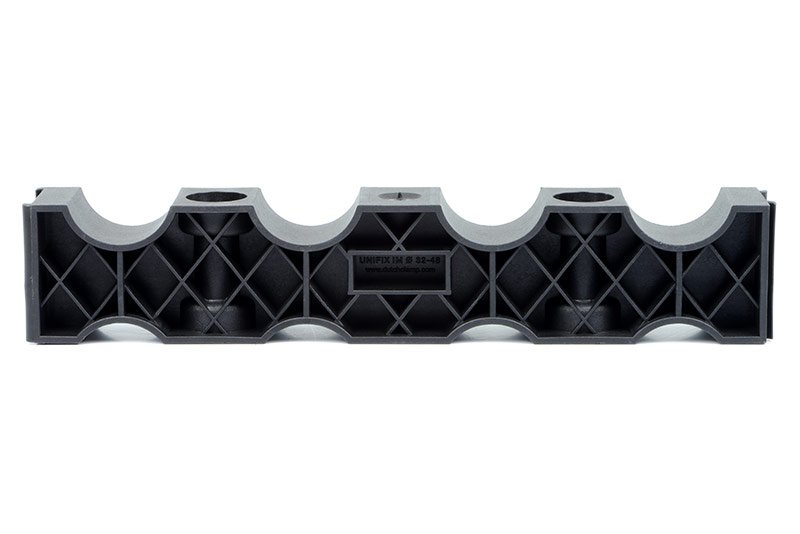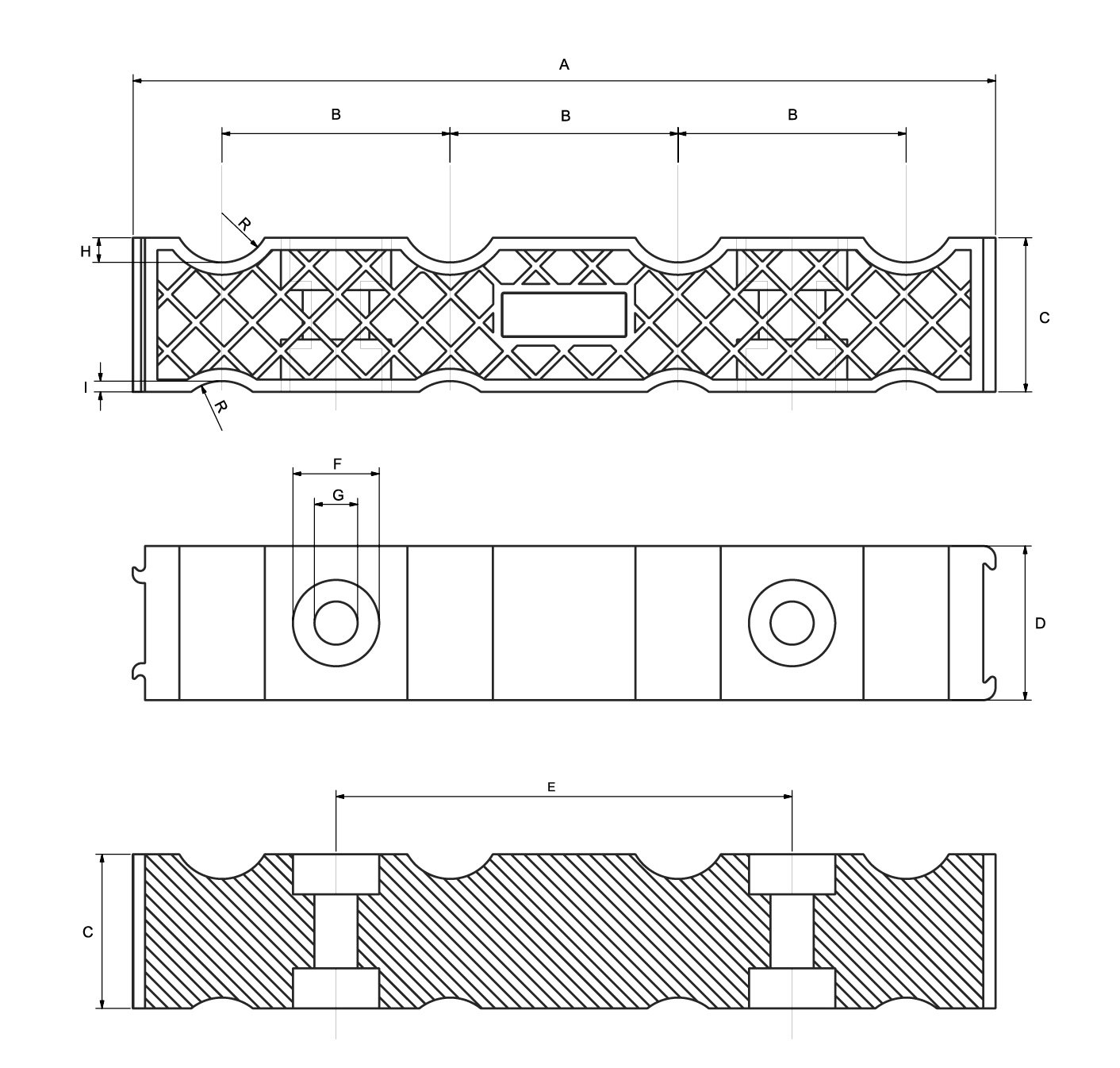 Applications
For the short circuit proof mounting of single or multicore, low, medium and high voltage cables in 4-fold.
3D Productshot Mounting instruction Download PDF
Range
For cables with an overall diameter of Ø 32 mm up to 48mm. Also suitable for tubes and hoses.
Resistant to oils, fats, UV, ozone, frost, heat, salt, moisture, acids, alkalis and even nuclear radiation.
Uniquely linkable and stackable
UL94 self extinguishing, Halogen-free.
Temperature range from -40°C to 120°C. (225°C) momentarily.
Mechanical resistance 30.000 N
Coloured black.
Cables are always the right distance apart.
Non magnetic / non conductive.
Available pre-mounted.
Tailor-made fastening material is also available.
Non oxidizing / non corrosive.
No sharp angles.
Recyclable.
Lifetime warranty.
Very simple installation.
Available worldwide.
Tests
Dutchclamp IM cable blocks have been tested by UL (the underwriters laboratories U.S.A.), Voltalab in Grenoble (Schneider),and SGS Brussels in accordance with international safety standard IEC 61914.
Dimensioned sketch
Type
IM 4 x 32 - 48
A
345
B
85
C
65
D
50
E
170
F
28
G
14
H
18
I
10
* Dimensions in mm